Our Service

Original Pattern Technique
Our original pattern theory of "side support design"
combines comfort, fitness and mobility.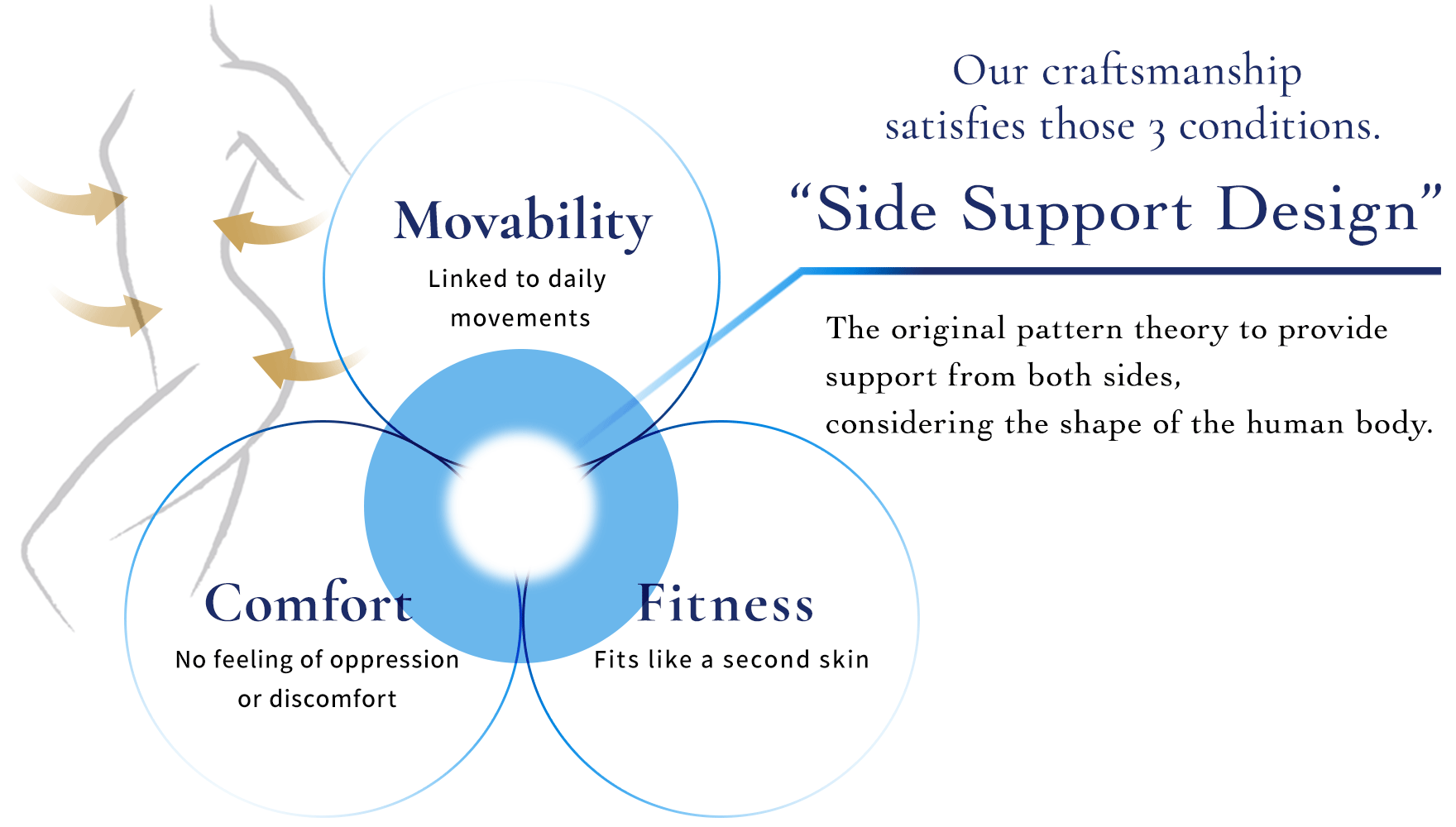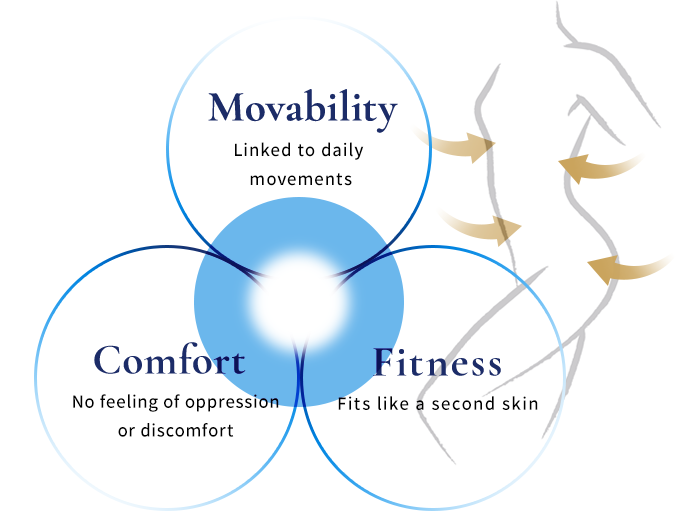 Our craftsmanship satisfies those 3 conditions.

"Side Support Design"

The original pattern theory to provide support from both sides,
considering the shape of the human body.
With a brassiere with a common structure, the force is applied in the front-back direction of the body, which inevitably creates a feeling of pressure.
Therefore, Quadrille Nishida has developed an original pattern that supports the body from the side, taking into account the skeletal and the thickness of the human body. Since the force is applied in the left-right direction, the bra is more comfortable with a reduced tightness. This ideal structure keeps the brassiere in the best position and the woman can move more freely.